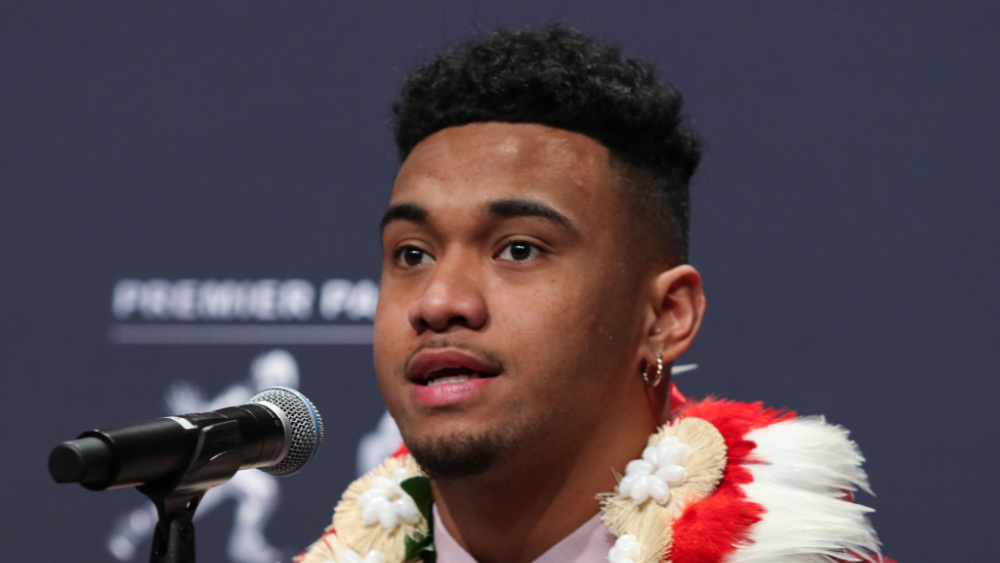 On Wednesday, Miami Dolphins QB Tua Tagovailoa spoke to the media for the first time since he sustained a concussion on Sept. 29. Tagovailoa shared more details about the night he sustained a concussion against the Cincinnati Bengals, saying that while he remembers up until the point when he was tackled, he lost consciousness after he took that hit from Bengals defensive tackle Josh Tupou and doesn't remember being carted off the Paycor Stadium field in Cincinnati. The Miami quarterback was stretchered and carted off the field with head and neck injuries after he was sacked, and taken to the University of Cincinnati Medical Center where he was later discharged and flew back to Miami with the team. The quarterback said he did remember the ambulance trip and the hospital.
The 24-year-old Tagovailoa told reporters at the Baptist Health Training Complex in Miami Gardens, Fla that he is anxious to return to the field this weekend after a "stressful" hiatus that included a probe into the Miami Dolphins' handling of the quarterback's head injury and resulted in NFL rule changes. The probe also led to new concussion protocol language for similar situations, with players exhibiting those symptoms of imbalance now longer allowed to return to games.
Tagovailoa didn't return to practice as a full-time participant until Friday, and officially cleared the concussion protocol Saturday. Dolphins coach Mike McDaniel said that the team plans to start Tagovailoa on Sunday's Week 7 game against the Pittsburgh Steelers. Tagovailoa said: "I'm just really excited that I can prepare and play this Sunday. I think everyone's excited to go out there and compete against a really good Pittsburgh Steelers team."
Tagovailoa, 24, led the Dolphins to a 3-0 start before he departed during the Sept. 29 loss to the Cincinnati Bengals.  He will make his fifth start for the Dolphins at 8:20 p.m. EDT Sunday at Hard Rock Stadium.
Editorial credit: Debby Wong / Shutterstock.com