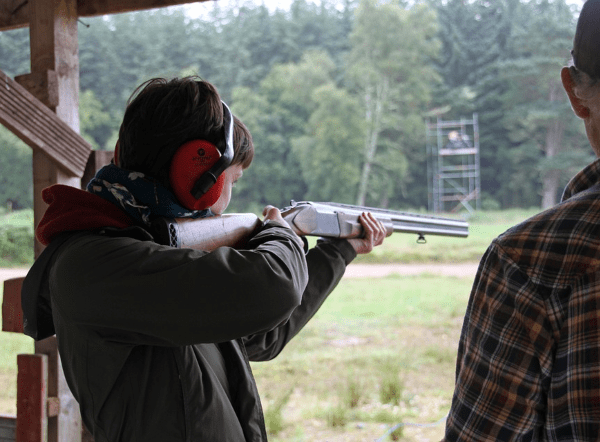 4-State Fusion Chorus in Partnership with Hero's Pantry of Texarkana is sponsoring a Sporting Clay Tournament Saturday, September 7th at Rocky Creek Outdoors located at 4001 South State Line Avenue from 8 am to mid-afternoon.
A day filled with food, fun, and good old competition.
Bring your own gun. Four shooters per team ($500) Individuals ($125) will be assigned to a team. El Chico taco bar lunch and drinks provided for shooters. Guests/visitors will be $8.
Prizes awarded to first, second, and third-place teams, as well as first, second, and third-place individual shooters.
Raffle drawing during lunch for Beretta A-400 Excel 12 gauge shotgun, on display at Paul's Pawn & Gun 2609 East 9th Street, Texarkana Arkansas. Raffle tickets are $20 per ticket or 6 for $100. Available at the pawnshop, or any Hero's Pantry member and 4-States Fusion member.
For more info contact Becky Carmickle 903-244-0667.