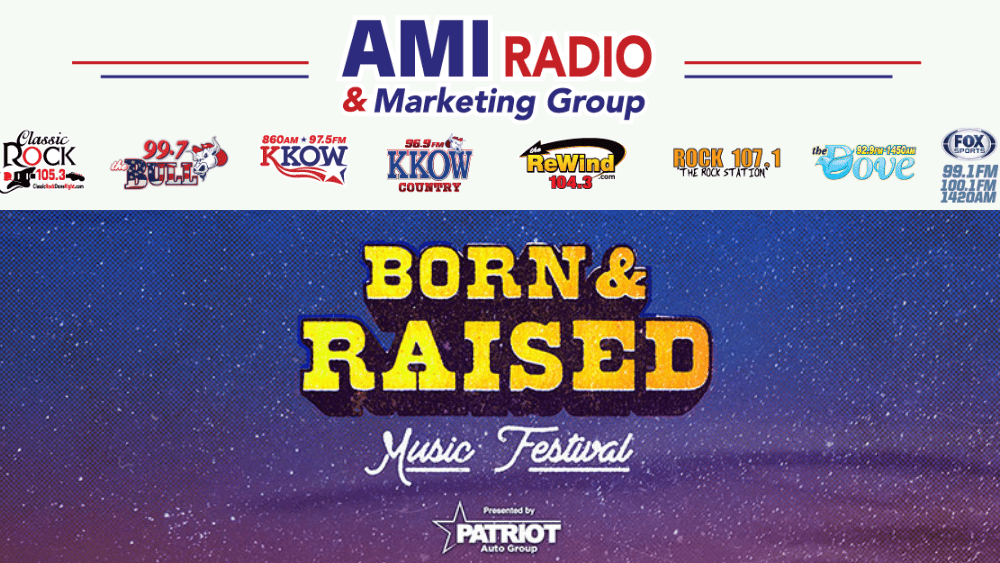 Four States get ready for The Born & Raised Music Festival!  It's coming up September 16th-18th in Pryor, Oklahoma! You can purchase your tickets HERE. This Friday, June 17 at 10 am, you will be able to purchase Saturday or Sunday individual day passes!  The only way to get in on Friday, September 16th, is to buy a full weekend pass.
****Friday, June 17, 10:00 am on sale for Saturday or Sunday pass for $99 + fees****
The ONLY way to see Friday night's show featuring Zach Bryan, American Aquarium, Jamie lin Wilson, Mike and the Moonpies, Joshua Ray Walker, Tim Montana, Kendell Marvel and Dalton Domino is with a full weekend pass.

In 2022, the Born & Raised Festival will take place in Pryor, Oklahoma, just east of Tulsa, on September 16th, 17th, and 18th.  Born & Raised is quickly distinguishing itself as the Texas/Red Dirt-flavored independent country/Americana music festival of the year.
Along with headliners Zach Bryan, Cody Jinks, Jamie Lin Wilson, Mike and the Moonpies, Randy Rogers Band, Wade Bowen, AND Josh Abbott Band, the undercard features a who's who of cool up-and-coming artists to keep an eye on, from Joshua Ray Walker to Riddy Arman, and  Charles Wesley Godwin… You know, you just keep going through this lineup and discovering new names you want to see.

This is a festival that has done their homework, including some of the names that are typically neglected for huge festivals like this, such as Whitey Morgan and Kendell Marvel, as well as Nick Shoulders. Yes, with only one original member remaining, Lynyrd Skynyrd is really a tribute band. But you know you'll be banging along when they're up there tearing through "Free Bird." Is it possible to bypass the summer and get right to September? If you only have time to attend one or two festivals per year, this event offers plenty of camping alternatives as well as a variety of on-site amenities and upsells.

If you only have time to attend one or two festivals each year, this is one you should absolutely consider, especially because it isn't in a "destination" location, which can drive up the price of everything. It's worth the trip because it's in the heart of Red Dirt country and the Midwest.