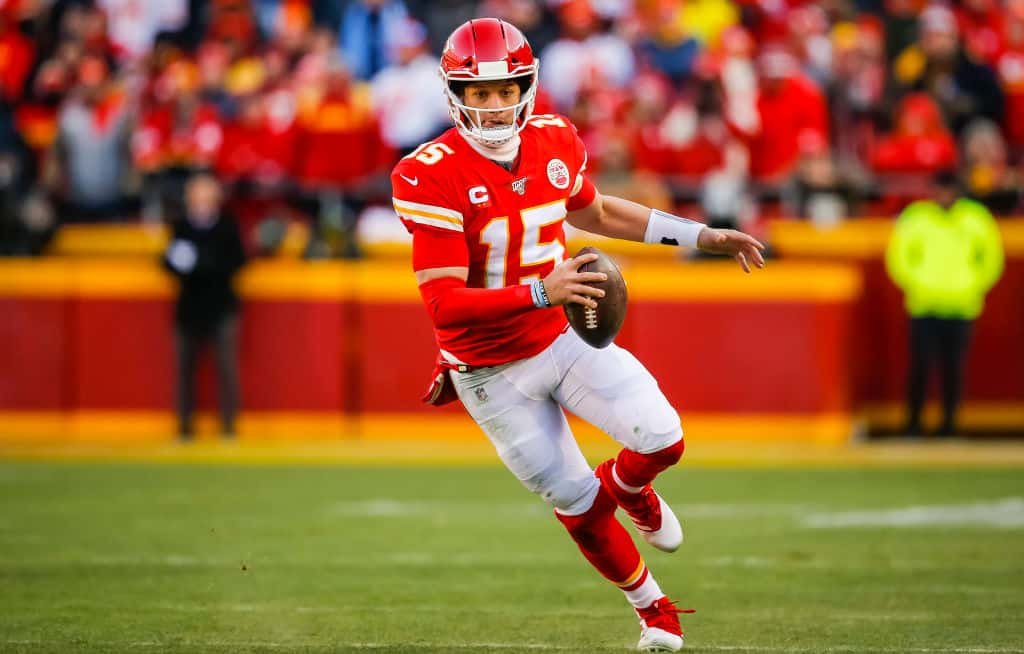 KANSAS CITY, MO - JANUARY 19: Patrick Mahomes #15 of the Kansas City Chiefs runs with the football in the second quarter of the AFC Championship game against the Tennessee Titans at Arrowhead Stadium on January 19, 2020 in Kansas City, Missouri. (Photo by David Eulitt/Getty Images)
Less than a month after signing a $503 million dollar contract with the Kansas City Chiefs , Patrick Mahomes has decided to spend some of that money!
The Kansas City Royals announced today that Mahomes, the star quarterback of the Kansas City Chiefs and reigning Super Bowl MVP, has become a member of the new ownership group of the Kansas City Royals
In a statement Mahomes said "I'm honored to become a part-owner of the Kansas City Royals,"
Patrick Mahomes is the son of former major league baseball pitcher Pat Mahomes.