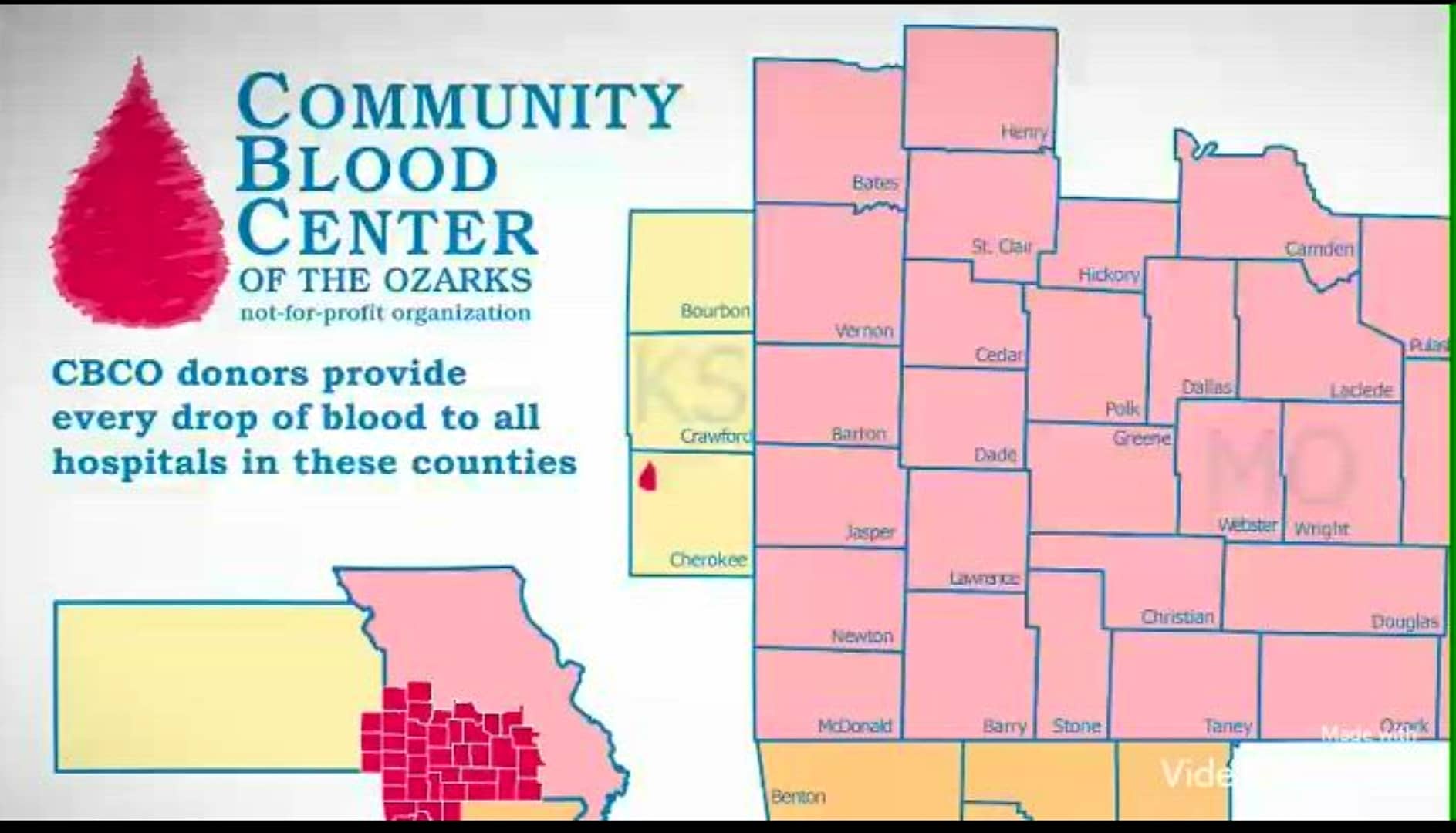 The Community Blood Center of the Ozarks is hosting a blood drive to support the families and victims affected by the recent Joplin officer-involved shooting.
This week the CBCO will contribute money to an account for the victims' families for every blood donation they receive.
CBCO says they will donate five dollars to the Joplin Police Departments Officer Benevolence Fund.
"Like the rest of the region, we are shocked and saddened at the events that took place Tuesday," CBCO Executive Director Anthony Roberts said. "I think that events like this make people wonder what they can do to help. A blood donation to the area's local provider is a gesture that can have a lifesaving effect on the community and is an appropriate way to memorialize Corporal Ben Cooper and Officer Jake Reed, support wounded officer Rickey Hirshey, while also showing support for fellow officers and the families of the fallen."
All donors will receive a long-sleeved quarter-zip pullover along with a Boots and Badges T-shirt honoring first responders as a thank you.
CBCO's Joplin Donor Center is located at 101 N. Range Line Road inside the Northpark Mall. Donation hours are from 11:00 AM to 6:00 PM, and Friday 8:00 AM to 2:00 PM.
Stop by 101 N. Range Line Road inside the Northpark Mall to donate during the following hours:
Mon-Thurs: 11:00 a.m. – 6:00 p.m.
Friday: 8:00 a.m. – 2:00 p.m.